Wanna Win Up To $100 (for maybe 10 minutes of your time)?
Updated: Sep 18, 2021
Yeah, headlines like this generally tend to grab one's attention, don't they?


Kindly keep reading, this is a genuine offer by wee little me… This Ain't Click Bait*! From now on referred to *'TACB'...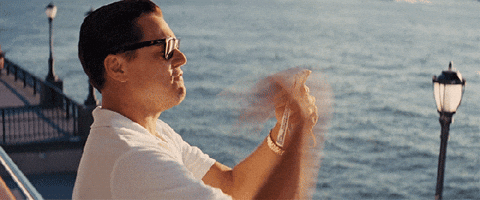 Dear Friends & Colleagues
Open the door to explore…* see PS for more details…


Door 1: Survey: Interactive Websites & Resources
If you would like to receive free downloadable copies of an Awesome e-Resources Database and/or Templates for Song Worksheets & Activities (.pdf format) simply complete this form ASAP!
And/or be given the opportunity to possibly co-host interactive workshops, it's up to you!
If you don't care either way, which is fine - consider helping a sister out, and complete the form any way. You'll build up Karma points.
Door 2: Wanna Win Up To $100?
Want to stand the chance to win up to $100 and/or 10% over and above donations received*? Follow these three easy steps:
Complete this form (as above).

Buy Me A Coffee* (1x coffee) or two, if you wish. One coffee = once your name, (two coffees = 2x, three coffees = 3x etc.) will be entered into the draw.

Like and share this post and tag Awesome ESL and/or Diana Joyce OR share this post.
You'll receive editable downloadable versions (in .doc format) of the Awesome e-Resources Database and Templates for Song Worksheets & Activities. If you want them. And be eligible to be entered into the draw.
*T's & C's & Karma/Brownie Points apply:
- Draw takes place before 14th October 2021.
- Will announce closer to the time.
Yes, I was a Girl Guide and a Brownie Pack Leader, once upon a time :) My friends can attest to this, lol! No dissing - I met some of my best friends to-date, both directly or indirectly through this: shout-out to Sheila, Mel, Gwen, Sylvia (and bro, Frans), Cathy, Og (Andy:)
Door 3: Free Stuff - For Teachers
Take a peak here at some free stuff for using songs & music in the classroom. Perhaps, consider making a contribution to the wall? All it takes is some of your time and consideration, that's all! We pay it forward here :) It's not much at the moment, but with your help, it could be!
Door 4: Free Stuff In General - Music
One good thing YouTube is for: making and sharing playlists. So here are some playlists of awesome music I've made over the years, it relaxes me, making these playlists. I do not own copyright, merely just sharing with fellow music lovers!
Some playlists are for specific people in mind, friends and family, see if you found yours, (indicated with acronyms like SJvZ, or whatever) or just general ones (Café Red Door Mixed Tapes) etc.
And just an aside for one of my best friends, MJC/F (not sure which surname you're going by these days): the one for you was put a general mix, sorry, but had you, largely in mind!
You've always been one of my nearest and dearest friends, throughout the years, going on almost 30 years now, can you believe it??!
Plus, I dedicated a Part III of a blog to you and your family, too, my dear Mel :) You've been everything I hope for in a good friend: kind, but stern (when needed to be), empathetic, but not overly-sympathetic, forward-thinking, imaginative (remember the fairies), realistic, grounded, honest, pragmatic, humourous, loving. Overall: kind.
To all others: Relax, enjoy, and support independent artists! And, perhaps, after 30 years of friendship, you'll get such a write up, lol!
Finale
Thanks in advance for all the love and support, particularly to my family and friends – without you I'd be an empty shell of a human being, you should know who you are: I love you, big bear hugs! To all: Universal Love, Peace & Light, Diana :)
PS This blog would have been entitled 'An Exit Is An Entrance Someplace Else', but that's just my philosophical mind at work, lol!
Hence this: