Latest Workshop Series @Awesome ESL 2021-2022!
Updated: Nov 3
At Awesome ESL, we are abudantly happy and excited to announce our latest workshop series, updated for 2021-2022!
We have some super-exciting workshops on the go - fully updated and raring to go.
Due to the phasing out of Adobe Flash in December 2020, many online games and activities no longer work, if the website developers haven't updated their materials with the latest code (HTML5 etc.)
Look and sound familiar?
This is why we have done our due diligence and have found the most up-to-date materials which we would love to share with you.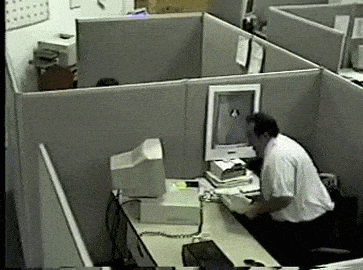 Many of these materials are fully adaptable to suit your students' needs. Set yourself apart from the other boring, 'dry' chalk 'n talk teachers! Engage, inspire and involve your students!
Just so that you don't have to resort to this (see the frustration...) Yeah... the struggle is real... collectively, we're pretty sure many can relate the the overwhelming frustation of things not working!
But, good news! Hope is on the the way!
Workshop Overview
These workshops aim to be attendee-focused - you are very much encouraged to participate actively and even show case your thoughts, ideas, experiences, should you wish.

Or, at the very least, add to your skill-set. One which can be harnessed, adapted and used for your students and classroom.

Get an attendance certificate and a badge for your social media*. More stuff on that later.

Space limited to 10 places. Maybe 15 if there is enough interest.

Opportunity to co-host workshops. See details below.

Tons of editable templates and resources offered.

Find out how to empower yourself and make money from your self-made resources (worksheets, games, activities etc.).
Affiliates & Co-Hosts
One awesome thing about the ESL industry is the willingness for others to generously share, many times at little to no cost, their creations.
We have been in direct contact with the webmasters and brains behind these wonderful resources, and have invited them to collaborate with us!
In addition to having said this, it would be remiss of us to not give them a well-deserved shout out.
Kindly consider offering your support to the following wonderful folks: